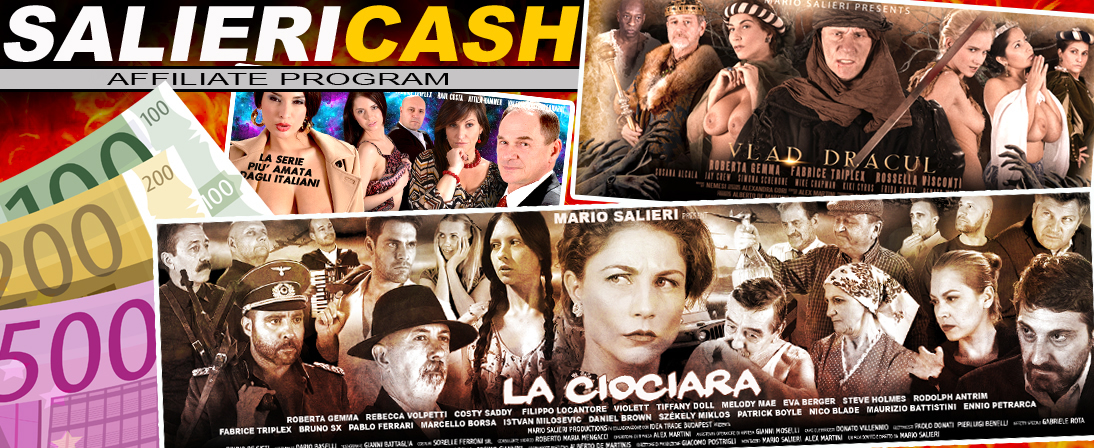 WELCOME TO SALIERICASH
Since 1981, Mario Salieri Productions is a leading company specialized in the production of adult audiovisual programs.
All our prestigious productions are offered on the salierixxx.com subscription site
which through the responsive system can be used by:
Pc, Mac, iphone, ipad, android android, tablet android and IOS.
Become our partner and earn money simply by sending traffic to salierixxx.com.
You'll receive 50% of all user's transactions you make subscribe to the site and you will continue to earn for each renewal that your users will make in the following months.
Signing up for our affiliate service is very easy!!!
Click on the SUBSCRIBE button and, once your request will be approved, you'll have access to the control panel that will allow you to track all the results of our partnership in real time.